Sanding process:
Carpenters will perform sanding process to remove ups and downs  in windows. After this Wood primer will be applied.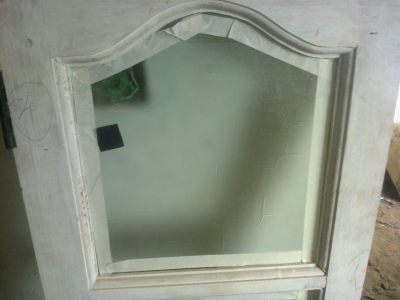 Applying Metal Paste:
Metal paste will be applied to all the windows . metal paste will fill the gaps in windows.
You can see more gaps in joints and back side of the window where glass is fixed through wood channel. Metal paste will be used in case if there are moderate gaps. This window is ready for metal paste process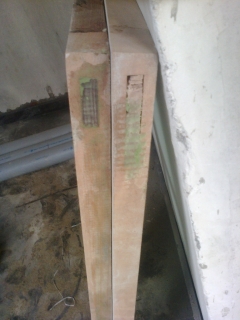 Applying Steel putty  or KPF putty:
Once metal paste is applied, painters will apply steel putty for the windows.  Steel putty will be applied two times.
Steel putty or KPF putty is used to fill the dents or uneven surfaces in wood. With this wood surface will become smooth.  This putty will be available in ready to use steel cans.
Before applying the steel putty, painters apply a tape through the corners of glass. you will get this tape in paint shops. This is to protect glass from paint. Glass will have rough surface because of glass design. Once oil paint applied to glass then it is difficult to remove it. So in the corners this tape will be applied.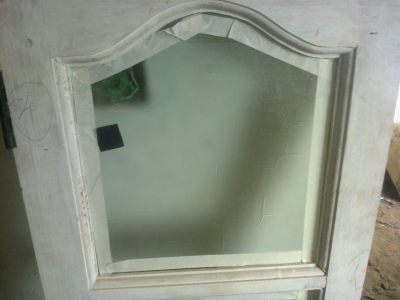 After steel putty is applied painters will perform sanding process to get more smoothness to windows and doors.
For the below windows steel putty is applied and sanding process is completed.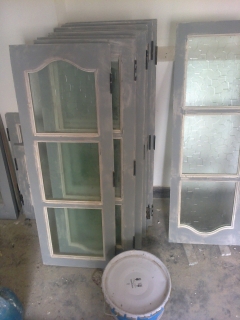 Painting process:
After selecting the enamel paint color,  two quotes of paint will be applied. After finishing the paint. windows will look like this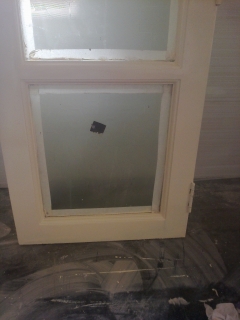 Caution:
Before applying enamel paint painters has to cover the surface with papers or tarpaulin. If enamel paint spills in rough surface it is difficult to remove it