Granite Cladding is one of the method used by people to improve the appearance of the house. It is one time activity while constructing house. once it is done no need to do the painting.
Recently for our house we went with Granite cladding. Following is the process granite layer followed to fix the granite tiles to the wall
For cladding we went with 1 feet * 2 feet tiles which is 10 mm size. people will go with 20 mm size slabs which are bigger in size.
Before cladding process begins, We need to get marble chips and Araldite
This time we went with small stones which are available in rock dust. We separated small stones from dust and kept aside.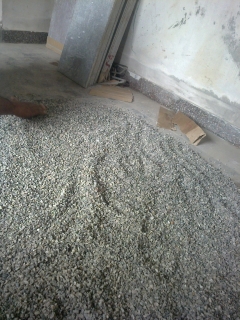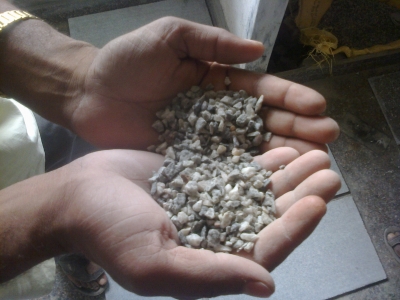 Get Araldite from hardware shop. Araldite is a Epoxy adhesive, for that you need to add hardener.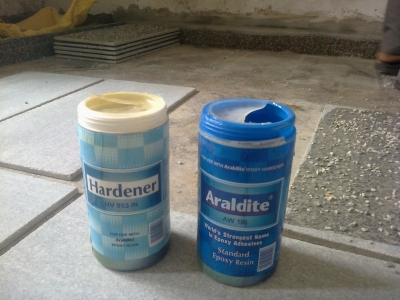 Before start of the cladding process, you need to mix both of the liquids, apply the mixed adhesive on back side of the granite tile and place chips. Leave this tile at least a day for drying. After this this is ready for use.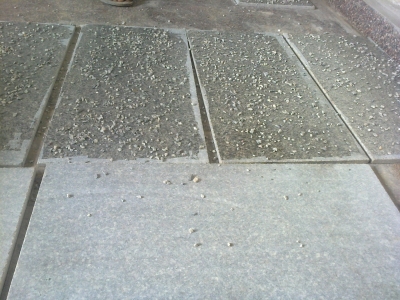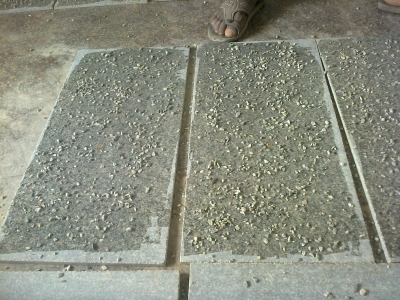 Reason behind for this process:
Granite tile back surface will be smooth. By this process we are providing the grip for the back side. When ever you apply cement on back side it will hold granite tile strongly. So that cladding will not come outside even after years.
After Fixing Tiles will be like this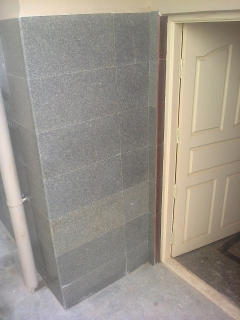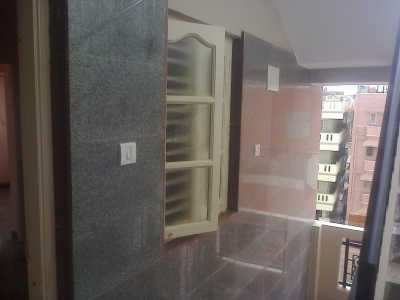 Another granite clading design