Kitchen is one of the most used room in the house.
Kitchen exhaust fans:
These fans will be used to send smoke outside and these fans are very useful.
For my house we went for 1 feet size metal fan.  while making exhaust fan hole, make a water border outside so that water will not come inside during rainy season.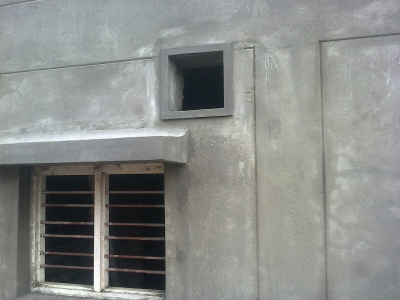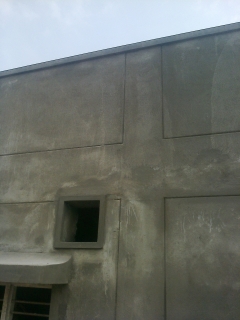 To fix 1 feet exhaust fan, you may need to make a wood frame with 9 inches hole so that you can fix in kitchen.
Recently I heard exhaust fans will come in 6 and 4 inch sizes also made-up with PVC material . In case of 6 inches and 4 inches you may need to place 6″ or 4″ PVC pipe in wall. I heard you can easily insert fan in the PVC pipe. Please do more research on this.
You will get metal fans in 1 feet fans. When I purchased (Sep 2013) I went with local make and it cost me around 450 rupees.
Cement kitchen Slabs:
Kitchen slabs and wardrobes can be made by cement. Please refer below picture to get an idea. Extra bolts will be left outside to fix wooden sheets. If you keenly observe the picture you can see that in picture.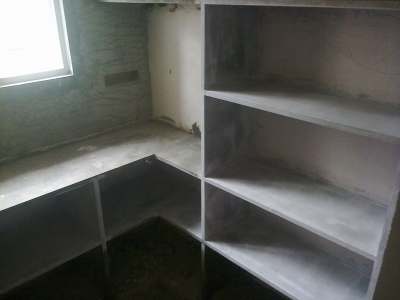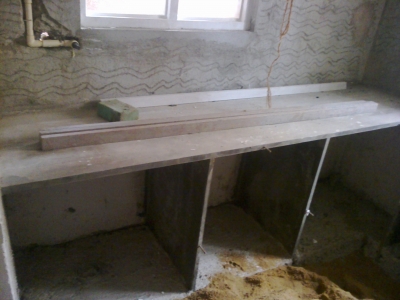 You can make any design in glass. Check in carpenter items shop for more designs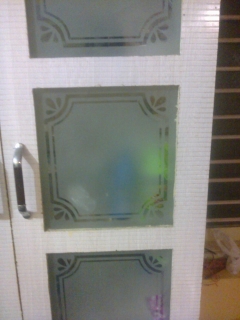 Insted of bringing the gas pipeline from out side you can keep a hole to push the gas pipe.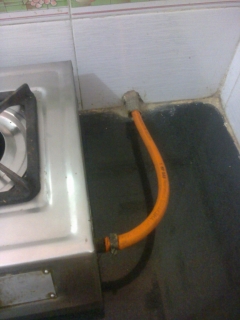 another option is making a hole in granite
<attach photo here>
Use coconut oil to push gas pipe into reagulator. Just apply slightly on top of the regulator.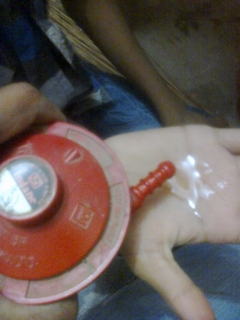 Sink:
As you all aware sink is a very important and most used item in kitchen. There are different types of sinks are available.
Granite slab join sink:
Usually this sinks are made up of granite slabs thickness will vary from 30 mm to 40 mm.  Granite sink makers will join sinks with metal paste.   You may get more space to keep all the kitchen utensils.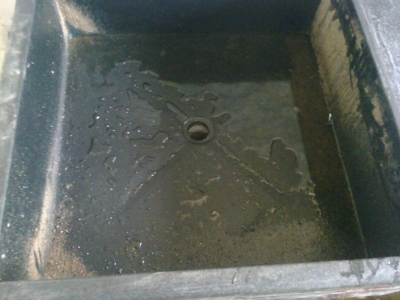 Granite solid sink:
Solid sink is made up of single granite stone with out any joints. Most of them use black granite stone for solid stone because of it's hard nature.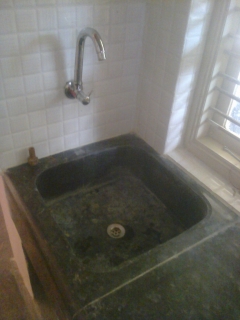 Granite slabs kept in wall to keep kitchen items:
You can cut 9 – 12  inch granite slabs and fix it in the wall. So that you can keep all the kitchen items