Most of the people will use Teak for the Main door.
Teak door will give asthatic look for your house. Teak wood will not be affected by environment. But for two/three years you may need to do polishing for the door if it is exposed to sun other wise not required
Main door may cost around  Rs ~ 30000
Teak Door designs: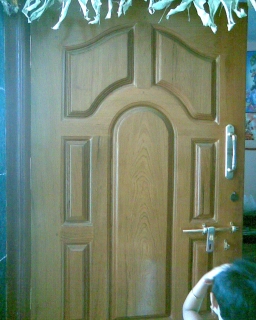 Below peacock design is there in half of the door.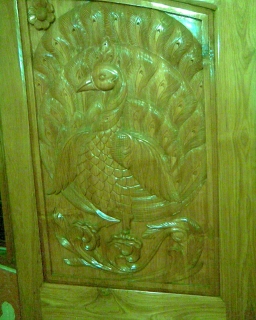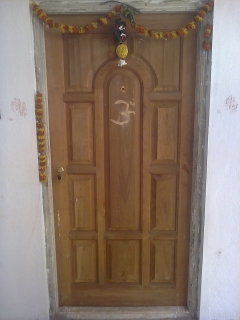 Plain Teak Door:
Below is the picture of plain Teak door. this door is ready for curving. On top of the plain surface picture will be drawn.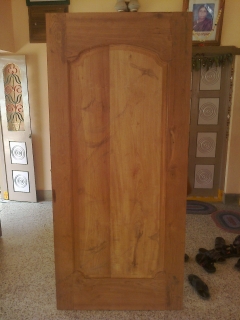 Other door designs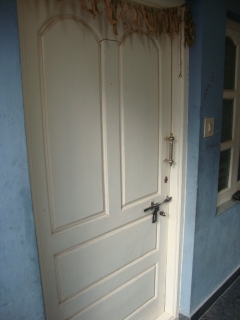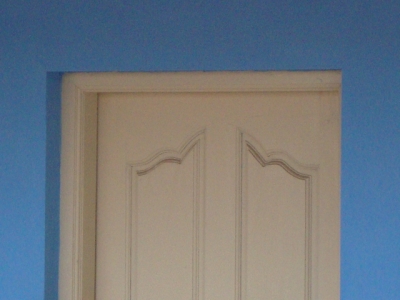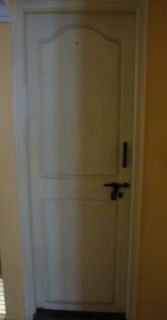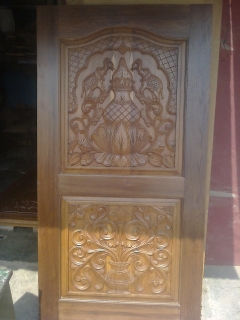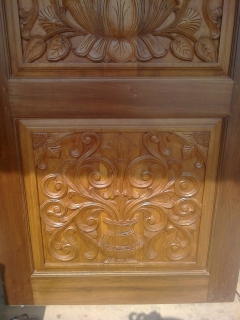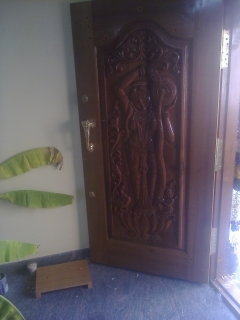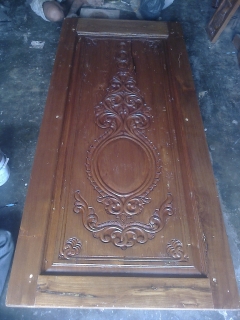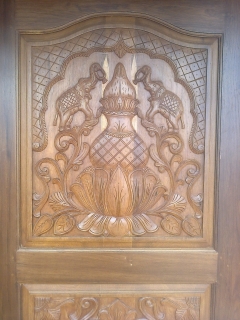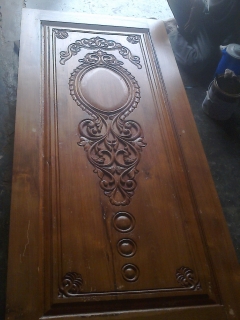 Bedroom door design: