Different ways of constructing cupboard:
There are different ways of cupboard construction.     below I have explained pros and cons of the both cupboards. go through this choose your option.
    constructing with bricks
    constructing with wood
    constructing with mesh and cement
Constructing with bricks
Cost effective –  Usually cupboard will be of length 7 feet. Since bricks will cost less than wood, this method will be cost-effective.
Less work – If you are constructing with brick Meastri will construct this. There won't be any extra charge for this from his side.
Occupies more space and bulky – Since you will be using bricks at least it will come to 4". You can construct by using half brick even though after plastering it will come to 3". Second option will be good but it will take some more time of Meastri. Meastri has to construct cupboard in two stretches.
Can use kadapa stone inside – When you are constructing with brick you can use kadapa stone. so that you can save more money.Take thin kadapa stone for this. select the one's which are of 3/4" inch thick
            <attach sample photo here>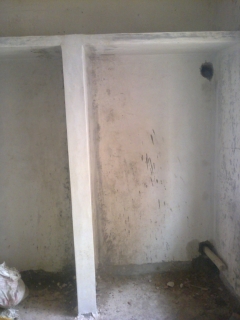 Constructing with wood:
        Occupies less space –  If you are using wood material you need to use plywood sheets for this. Usually this will be 3/4" or 1" thick. It will not occupies your room space.
        More cost- Since plywood cost Rs 40- Rs 60 so your material cost will go up and carpenter will charge will extra for this option.
        More work- Most of the work will get completed after plastering
        Place can be changed – If you make box type cubboard you can move it to one place to another place. These will be best suited to small rooms.
            <attach sample photo here> Sample pictures of cupboard designs: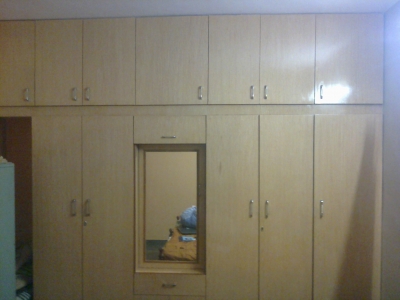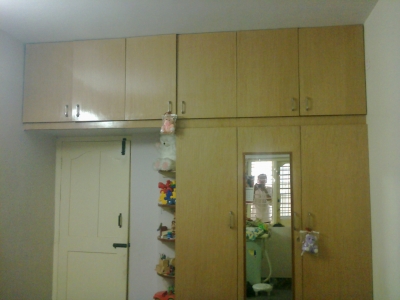 Mirror attached to cubboards: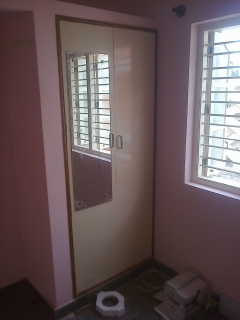 Constructing with mesh and cement: