In below picture railing started with one design rod. It will look good if you keep this kind of design rod at the starting of railing.
Last time for my house I purchased this design rod it cost me around 150 rupees. Instead of keeping plain rod you can keep this design rod which will give better look with less cost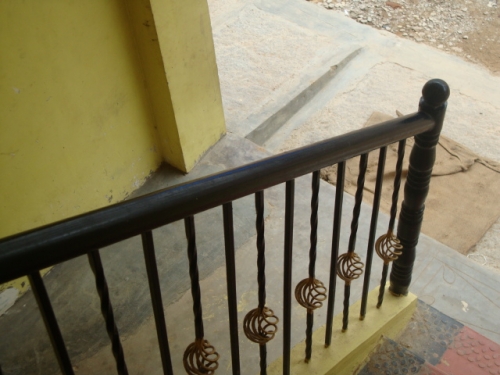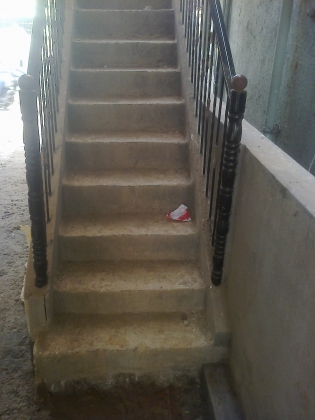 Cast iron pieces:
Cast iron pieces will give very good look for the grill design or railing designs. You need to select the design which suits for your house based on the elevation plan. You can use them in gate as well. In K. R Market, Bangalore vendors will sell this in KGs. When I brought this from market, one item ws costing around 65/- per KG and another item was costing around 85/- rupees.
Below are the items which brought from market
Front side house wall design with Steel:
Square rod surrounded for twisted rod and cast iron peacock piece. In case If you are planning to construct your wall with railing design you can go for this OR you can use this designs for front elevation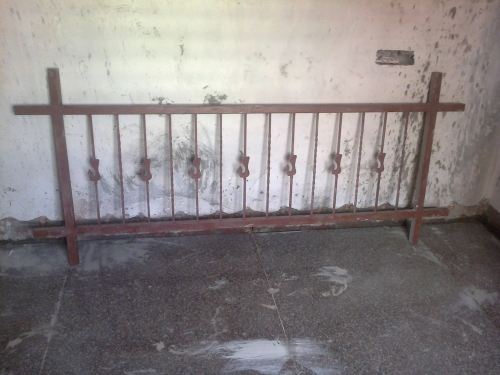 Cast Iron Peacock Design:
This peacock Cast Iron design I brought from K.R Market, Bangalore.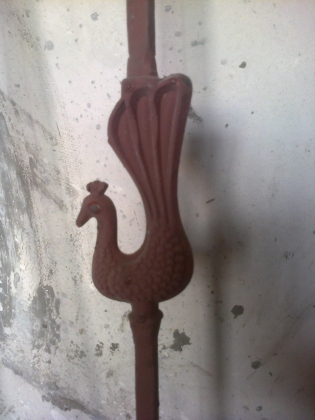 Cast Iron Design: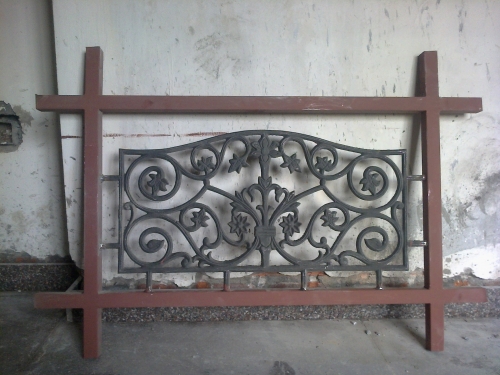 After fixing in the wall. This is back side look . front side is even good with gold paint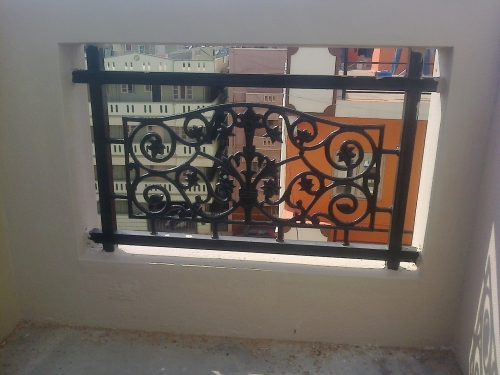 Front side Railing design:
If you want to bring big items by pulley, it is better to keep a gate like below and when ever it is required you can open that gate. This will enable to bring material to top floors. This will be useful in case if you are having small staircase. Observe below figure keenly.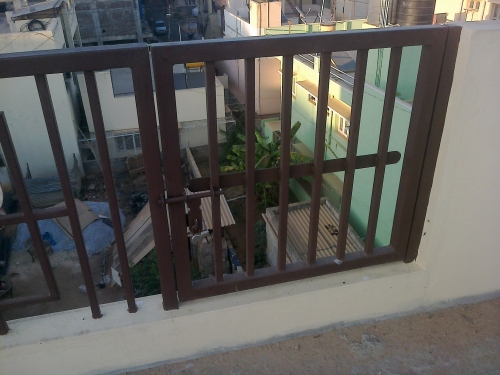 Labors are fixing railings for steps: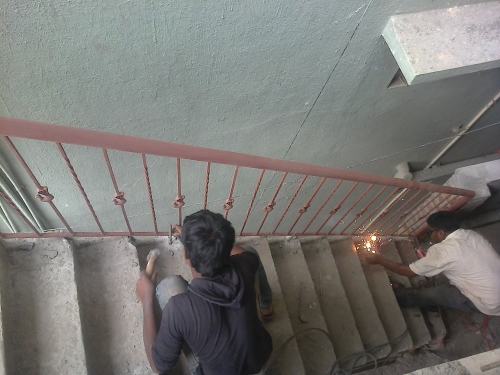 Railing design:
Steps with steel railings: