Placing corner plates to keep things:
You can place corner plates to keep items in the bthroom. These are granite plates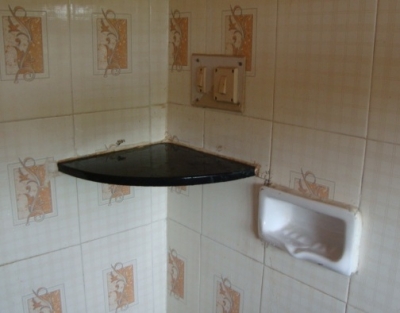 Use contrast colours for these plates, then it will look good.
Have atleast 2 corner plates per bathroom.
Based on your convinience you can place these corner plates
soap box:
Soap boxes will be available in the market . These are available in diffrent colours, based on your tiles colour select matching colour of soap box and insert in the wall. This will avoid fixing another place holder for soap box
 The one which we used in our home costs around Rs 80.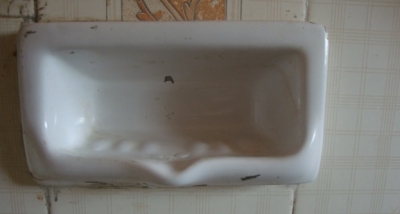 Position of towel hanger:
Avoid to keep towel hanger opposite to shower.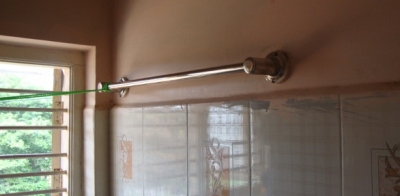 Towel hanger for bathroom door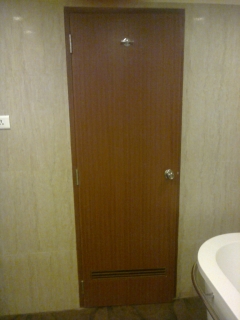 if you are providing any sockets in bathroom keep them above 5′ feet. So that water will not get spilled on those and that will avoid electric shock risk.
Waterproofing:
Do water proofing for evry bathroom. This will keep roof safe from leakage. Contact your plumber to do waterproofing. you can go through waterproofing page to know more details about this process
Position of water exhaust holes:
Make sure all the water should go into water exhaust holes. There should not be any water availabel in the bathroom. So that this will avoid smell. Bathroom floor shold  be dryedout after use. if small amount of water is availble then floor will not get dried.
Below is one of the bad exhaust hole. Hole should be near corner and proper slope should be there. So that water can go out.
<attach a photo here>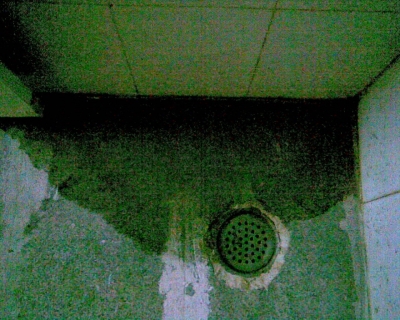 <attach a photo here>
Hight of indian letrine:
Don't keep your letrine height more than 6". If it is more than 6″ it won't be convinient to elder people.
Weather to go for indian and western latrine:
In your home if there are old people, it is better to go with western toilet. Otherwise you can go for Indian type latrine
Bathroom Fittings:
Bathroom fitting are one among the costly items in house 🙂 

Use quality products for bathroom fittings.

 

If you use quality product maintenance wise you will be benefited
Bathroom Door:
Bathroom door bottem should end below the bathroom step. so that there won't be any gap between bathroom door and step. This will avaoid spilling the water outside

<attach a photo here>
If you are using normal wood rather tahn plastick door for bathroom, you can fix plastick sheet for door so that wood will not get spoiled

<attach photo here>
Bathroom step:
Keep your bathroom step hight nearly 6″-7″. so that it will be easier for old age people also. 
From bathroom flooring step should have atleat 40-50mm height so that when you pour more water it will not come out side. In below picture two 20mm granite stones are joined with metal paste.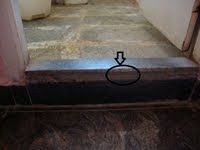 Corner sink:
In case if your bathroom doesn't have much space think about keeping this corner wash basin.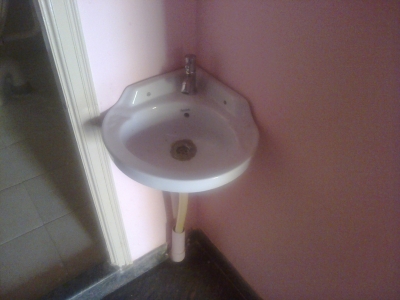 Bathroom window:
<pending>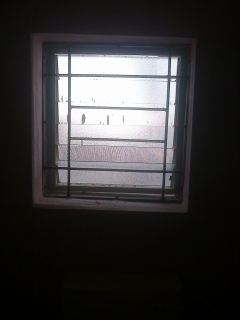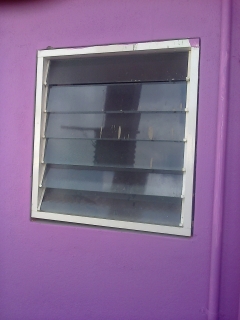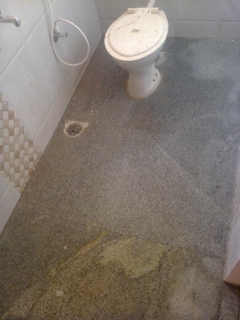 Sunken slabs in bathrooms:
Using Sunken slabs in bathrooms is not an disadvantage. You can go ahead with that.
Just remember to perform water proofing for bath rooms.
With this kind of sunken slab construction you can reduce the height of the bathroom. so that it will be easy for old-age people.
In case if you are constructing a bathroom on normal roof, after waterproofing it will become 7-8 inch height  With Sunken slabs you can easily avoid this situation.