You can cover Puja room walls with tiles. while covering these tiles you can print God photos.
In Shops you will get almost all every god photo.
Preferably use the same tile for printing God photo because vendors will use different tile.
Maximum size of the God photo will be 2′ * 2′. Below is the sample picture. 6 tiles of 8″ * 12″ size
Lord Venkateswara picture was made by using two tiles. 2 tiles of1′ * 2′ size

You can observe, tiles out side of picture doesn't have any colour varience since to print picture same tiles are used.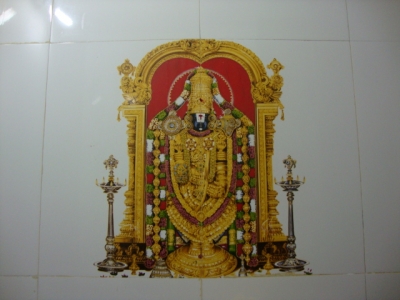 Puja room door frame designs:
You can get wood door design frames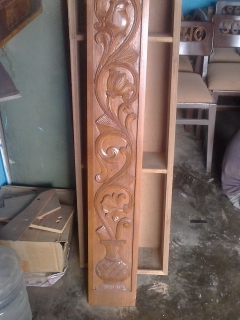 Puja room door designs:
 In botoom portion of door you can have have bells.
you can paint any picture from catalog(you can get this catalog in glass shops) based on different sizes of the door.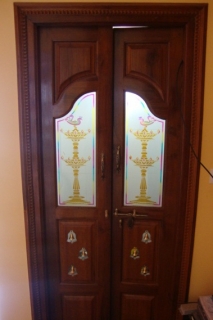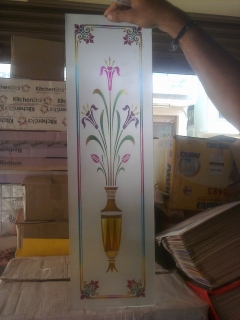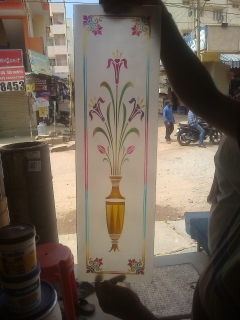 Puja room door designs: