Site marking is one of the starting point of your construction.
In this activity your Engineer and Meastri will identify pillar placements.
Once pillars placement is identified based on soil condition earth work will start.
Engineer will mark the area around the piller. Earth workers will dig marked area
Depending on soil condition pillar depth will vary.
Some people perform puja before starting this marking.
Pillar plan — This plan you will receive from Engineer. This will tell you about distance between pillar to pillar.
Empty Site: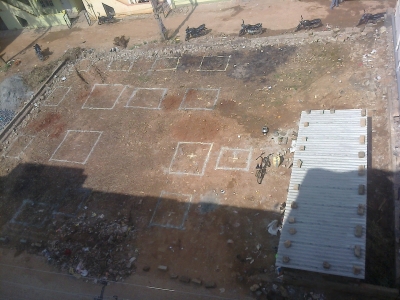 Required meterial on marking day from owner(These may change subject to situation 🙂 )
Threads — this is used to tie rods
Paint and brush — 100 ML paint to mark walls
chalk powder — This is used to mark digging area
Steel rods — used to tie threads usually around 2-3 feel long
Photos
Empty site: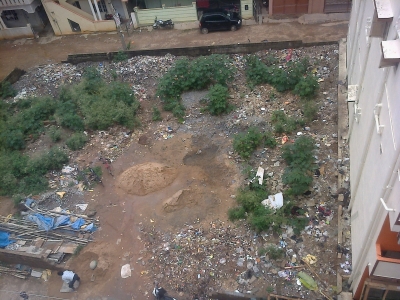 Empty site after cleaning: