House Elevation designs will give good appearance to your house. House Elevations will take more time and effort at the time of construction. It is better to choose simple and good looking elevations. It is better to have this front elevation plan before you construct.
Click on the pictures to view the original size.
house Elevation#1: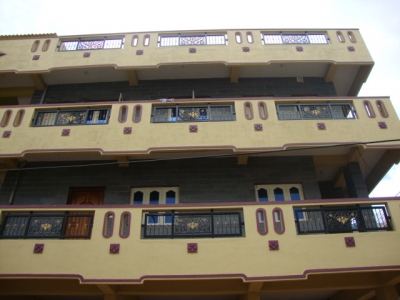 close shot of the same design/building.
House Elevation #3:
This one of the  simple and good house elevation plan 🙂
without painting itself, it is looking so nice.
Four pillar structure which has gaps in between is giving good appearance.
last two pillar structures are constructed in "L"  shape. you can observe that in first/left pillar.
Grill/cast iron design also good. embossed cement pieces(Biscuits) along the border are giving nice look for the front elevation.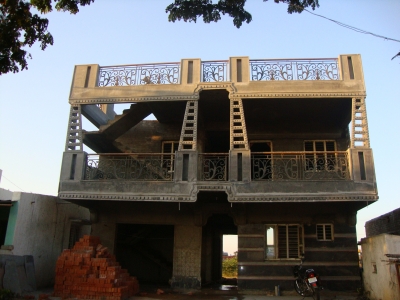 House Elevation #4: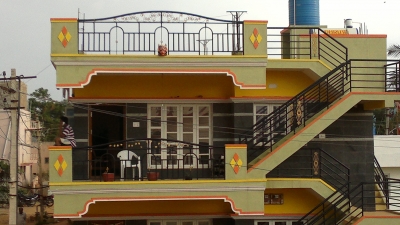 House Elevation #5