One of the important phase in your house construction.
Granite will be available in slabs and tiles.
Ask Layer to lay big blocks rather than small blocks even in higher floors.
Granite Nosing:
Nosing means making granite edge in a curved shape.  Usually 20MM(Milli Meter) granite will be used for Nosing
Types of nosing :
Granite nosing will cost more. but look wise it be very good.
While selecting Granite layer look for the joints in between tiles and slabs; These gaps should be less.
Granite border cost will go based on running feet. Price varies based on thickness.
Granite Border: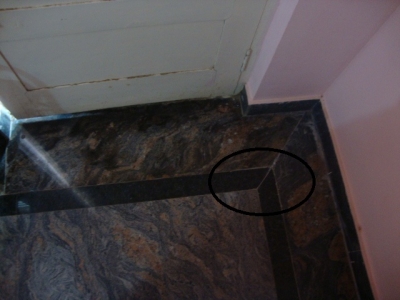 Granite Skirting:  When ever mason is applying a cement for skirting ask him to apply cement slantly. so that dust will not get accumulated on skirting. In The below picture there are more chances of accumulating more dust.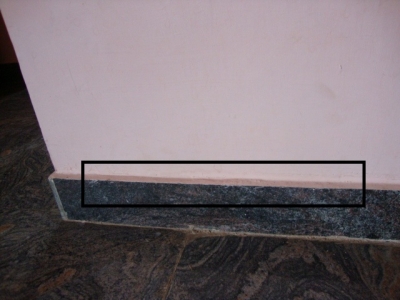 Granite skirting is completed and plastering need to be done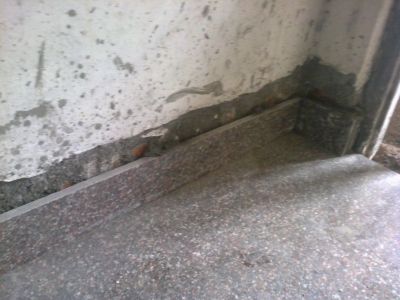 Granite Front Elevation Pictures:
In below design granite tiles were partitioned into 6″ pieces and inbetween granite pieces cement was kept. which gave very good look for front elevation.